Navigated Liver Radiofrequency Ablation of Invisible CRC Metastasis with MRI Image Fusion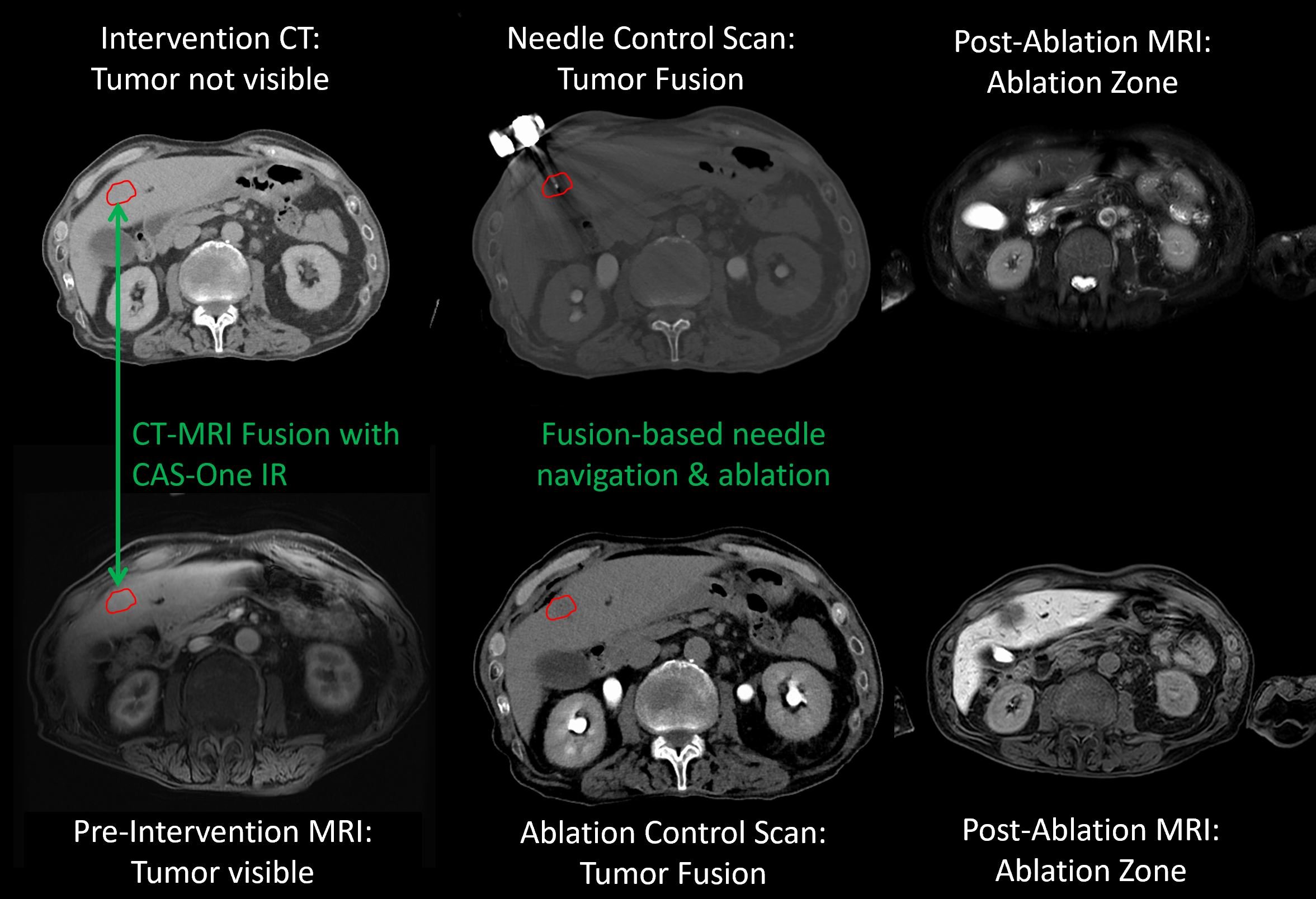 ---
Name: Dr. Nadeem Shaida, Consultant Vascular & Interventional Radiologist
---
Institution: Cambridge University Hospitals NHS Foundation Trust, United Kingdom
---
Patient age and sex: 65 years, male
---
Initial condition:
Rectal cancer 2015 – Chemoradiotherapy 45Gy with Capecitabine
Anterior Resection – post-operative anastomotic breakdown with recurrent episodes of pelvis sepsis
Due to these problems the patient refused to consider further surgery
Progression: Single lesion in liver segment IV detected on PET-CT
---
Treatment:
Since the patient refused further surgery, two options for treatment were available
Systemic treatment: Chemotherapy and good chances that tumor control could be achieved, though tumor destruction seems unlikely. At the same time the adverse effects of chemotherapy on the patient have to be considered.
Local treatment: Thermal ablation allows precise targeting and treatment increasing chance of destroying the tumor completly.

The

minimally invasive approach also reduces stress on the patient.
The lesion was visible on MRI only. CT imaging, which is used for ablation, did not show the lesion. Therefore it could not be adequately localised for treatment.
CAS-One IR enables the fusion of different imaging modalities (CT and MRI) to allow treatment.
MRI-CT fusion with navigated antenna placement was chosen to be able to accurately target and treat the lesions with minimal side effects.
---
Conclusion:
Complete ablation of lesion shown on follow up scans
---
Learn more about the stereotactic navigation system CAS-One IR.